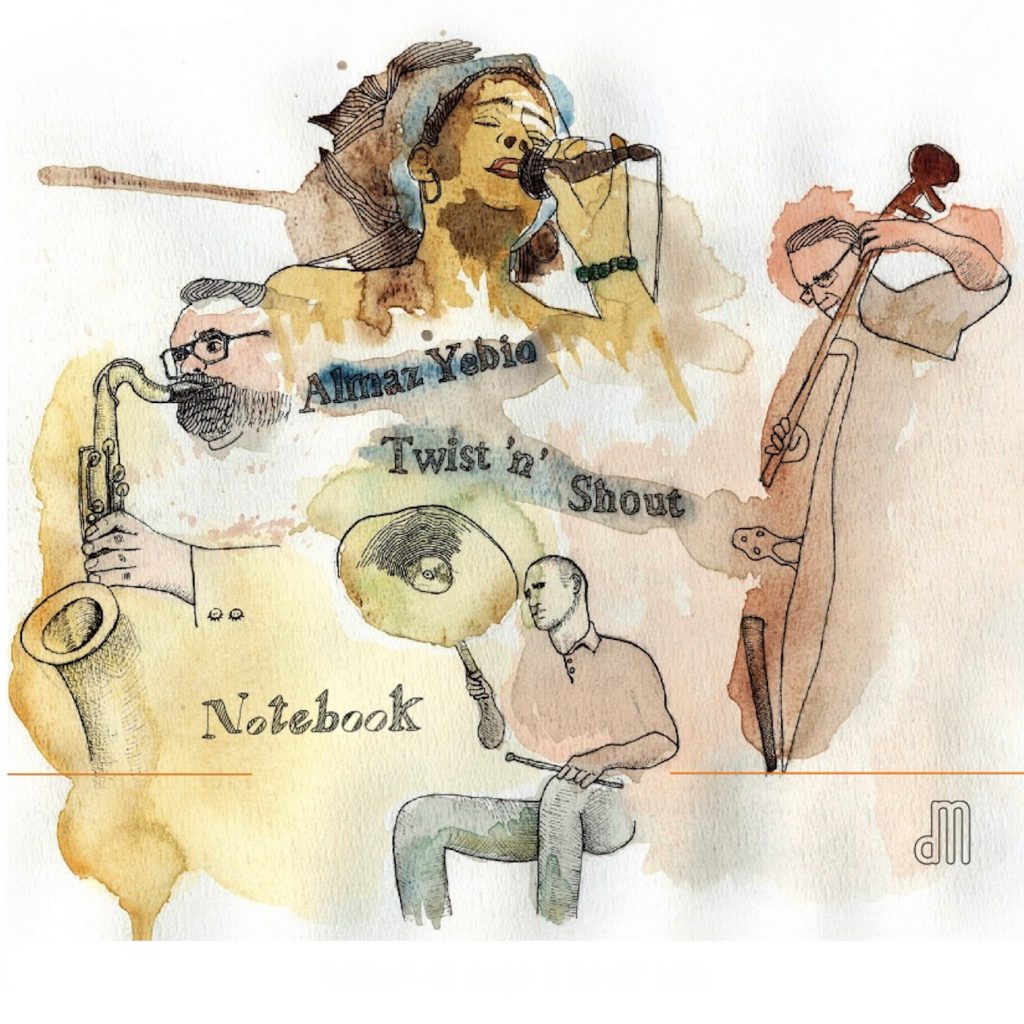 Almaz Yebio Twist 'n' shout started out in 1996 with intense work during a couple of years. We experimented a lot, trying to find the possibilities as well as the limitations of our instrumentation: The sound of a quartet with a voice but without a chord instrument.
In 2000 the band split and didn't play again until 2016, exactly 20 years after the start! What an incredible feeling it was to get back together, now with so much experience to draw from musically, and of course from life in general. This time around though, the focus is on our own music.
Welcome to our world!
Karl-Martin Almqvist: saxes
Mattias Hjorth: acoustic bass
Peter Nilsson: drums
Almaz Yebio: vocals
Recorded by David Carlsson @ Gula Studion, Malmö
Mixed and mastered by Mats Ingvarsson @ Bonegoat Studio
Produced by the band
Photos by Christer Männikus
Cover artwork by Martin Jutéus
Cover design by Pontus Dahlström
»I got a smile on my face when I heard that Twist'n'shout will be out on the road touring again. The joy of playing music is many things, for instance to create something on stage that means everything for the people that are sharing this specific moment. When the line between player and listener gets blurred, the artform becomes important and alive. This lives within Twist 'n shout.«
Jacob Carlzon, pianist